The glory of Graiguenamanagh is the lush beautiful countryside which surrounds the area, many would highlight that this town compares well with many other well known parts of Ireland. You could judge for yourself by seeing the wonders of nature and wildlife in walking. Listed available are magnificent walks, some long, some short, you choose to take in as much as your disposition will allow.
The Barrow River offers visitor's endless opportunities to test their fishing skills, for trout, salmon and many species of course fish. Graiguenamanagh has been a past venue for the Embassy Open Angling Championship. Bait, tackle and advice are available locally.
Over 17 miles of unspoilt and under fished water awaits all anglers. During summer months most of the local populace use the river for swimming, diving and various other water sports. There are two diving boards located within a 1 minute walking distance from Killvarra B&B.

The town of Borris is 5 miles (8km) from Graiguenamanagh where you will find the The Step House Hotel and Borris House – two outstanding locations for people to dine in and enjoy and are only a 7/8 minute drive from Killvarra B&B.
Places To Eat
Clashganny House Restaurant
Barrows Keep
The Waterside
River Palace Chinese Restaurant
The Mullichan Cafe, St Mullins
A smashing place to chill out, which have tables with umbrellas on the banks of the River Barrow where you can sit out and enjoy the glorious views of the Barrow. Just 5 miles walk or cycle down the tow path from Graiguenamanagh. Pick a book on folklore or history and enter a different world. Here they serve homemade soups,scones,cakes, locally smoked Salmon bagels and salads. Homemade pate, freshly ground coffee or maybe a glass of wine or beer for the needy.
Mount Juliet
Pass through the gates of Mount Juliet Estate and you are in a different world. 1500 acres of lush, rolling fields and woodland take you to Mount Juliet House, a magnificent Georgian Mansion, named by the Earl of Carrick after his wife Juliet.
Their home set on a hill overlooking the River Nore, evokes a feeling of old fashioned graciousness… a haven of peace so rarely found in today's busy world.
Mount Juliet is located just outside Thomastown, merely 10 miles away.
Kilkenny City
If you enjoy old cities, Kilkenny is a beautiful medieval city. You can tour through the castle rooms and visit the old castle stables, which are now full of craft workshops. This medieval city is characterized by many beautifully restored buildings and winding slipways – it is small and compact enough to explore on foot, yet full of fascinating historical buildings and contemporary shops, design galleries and restaurants.  Kilkenny Castle is definitely worth a visit whilst in city, and the shops for all your woolens, are second to none!
The Dunbordy Irish Emigrant Experience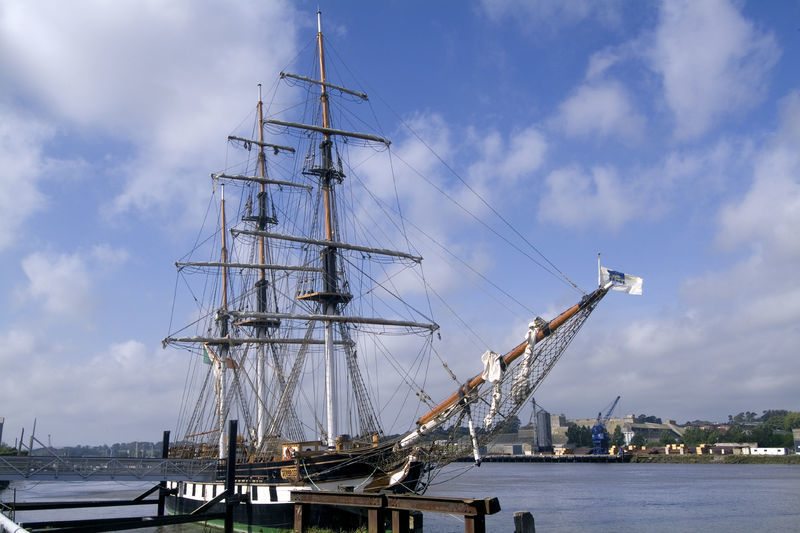 Dunbrody Famine Ship is one of the premier tourist attractions in the South East of Ireland. Centred on an authentic reproduction of an 1840's emigrant vessel, it provides a world-class interpretation of the famine emigrant experience. Incorporating guided tour, costumed performers and themed exhibitions of the highest quality, 'The Dunbrody' provides a unique insight into the bravery and fortitude with which Irish people faced up to a desperate situation.
Nicholas Mosse Irish Country Shop
The Nicholas Mosse Irish Country Shop has been created to offer the ultimate shopping experience to the pottery's many fans: a complete range of every shape and pattern we create sits side by side with loads of bargain priced 'seconds quality' pottery. We are also famous for our special discount table which changes constantly and is always worth a look. The entire Nicholas Mosse textile range is here and is complimented by loads of different styles of glassware to complete the look.We also stock Irish woolens, and amusing, stylish and smart home accessories and gifts for everyone on your gift list, —from baby Lilly to granny Kate, and even some nice bits for Uncle Fred.
Woodstock Gardens & Arboretum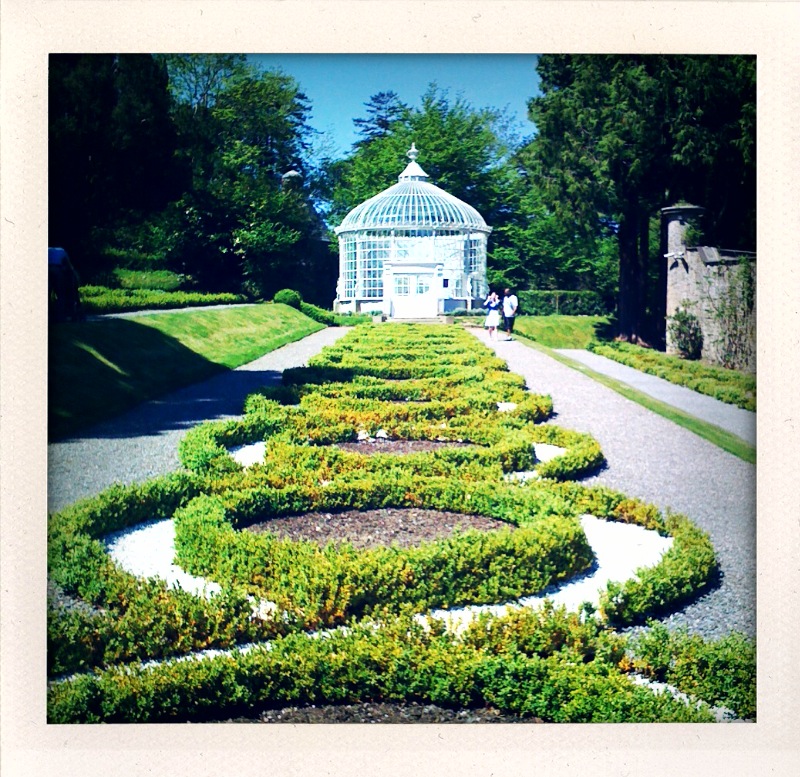 Woodstock Gardens are located in the south east of Kilkenny just outside the picturesque village of Inistioge. The gardens, overlooking the River Nore Valley, offer the visitor a wide variety of attractions and are a most relaxing and beautiful environment in which to spend a day. The gardens are currently undergoing restoration by Kilkenny County Council and further features and planting are being added all the time.